Why Your Website isn't Getting Sales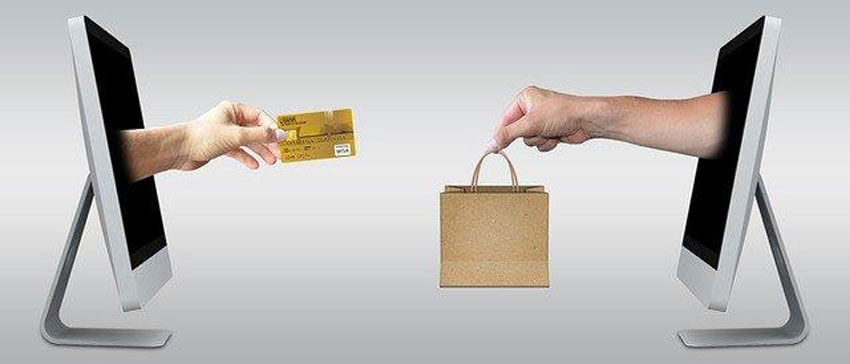 You're getting visitors to your website, but they don't seem to be converting into customers and sales. So what's the problem?
It's easy to overlook key aspects of your site that haven't been optimised. This could result in a poor user experience for potential customers and ultimately, you lose out on sales.
We've teamed up with a local conversion rate optimisation expert to give you some tips and tricks to give your business the best chance of generating sales on your website.
Google Analytics
If you don't use Google Analytics to monitor the performance of your site – start doing it now!
Set up correctly, it will track important stats such as website visitors, how long they're spending on your site, where they're dropping off, popular (and unpopular) pages, etc.
There are a whole host of reports in there that you can generate to discover really useful information. You can use this tool to help inform business decisions.
Navigation
This is a big one. It's absolutely essential to have a clear and easy-to-use navigation so that people can make their way around your site and find what they're looking for.
Make sure that the structure and layout of the menu is simple and that your main and most popular categories are prominent within it.
Look into your site search data in Google Analytics and see what people are searching for. These things should be made easy to find.
Site Speed
How many times have you been frustrated with a site because it was slow and took ages to load. Maybe you even left because you couldn't be bothered to wait.
There are lots of free tools online that will check your site speed on different devices (desktop, mobile, tablet).
They will provide you with a speed score and offer suggestions on how to improve it. Things such as compressing images (there are websites that will do this for you for free) can make a real difference to your overall site speed.
Product Pages
A product page should hold all the information the user would need and expect to see in order to make a purchase.
The product title, a good description, the price, delivery and payment information should all be available here.
High-quality images are also incredibly important and there should ideally be more than one with the product being shown from more than one angle (if applicable).
Page Space
Poor use of page space can make a website look less professional. If you have a lot of white space on a page, consider adding a promo image highlighting one of your USPs.
Be mindful not to overcrowd a section with images, however, as this can look a little over-the-top.
Rich Content
Vibrant and engaging content and copy provides the user with valuable and relevant material that drives them to take action (such as using your service or buying a product).
This can be in the form of web pages, blog posts, brochures, etc – really anything that requires written communication!
People are more likely to buy from you once they've read your content. It needs to be relatable so that they connect with your brand and it should speak to them in a language and tone that resonates with them.
By giving your audience value without asking for anything in return, you build a relationship and establish trust.
Contact Details
Your contact details should be prominent on every page of the site. Make sure your phone number can be easily found as well as an email address and a contact form.
Not only does this make it simple for visitors to get in touch with you, but it also serves as a confidence builder for potential customers.
If you have the resource to do so, a live chat feature can work well, too.
Checkout
The checkout process needs to be as simple as possible. It usually contains the following:
● Summary of the contents of the basket and the cost
● Delivery options/cost
● Customer details
● Payment
If your checkout has more than one page, being transparent with the delivery cost at the basket stage could reduce the number of users dropping out at the delivery step as there are no surprises.
Consider adding an automatic address look-up feature at the customer details stage whereby people only need to enter their postcode/first line of their address and the rest auto-fills. This will speed up this step and make the checkout feel more intuitive.
Ready to optimise your site?
Hopefully you've picked up a few ideas here. These are just a handful of pointers that can help to improve the overall user experience and maximise your chances of making sales or generating leads and enquiries.
Get optimising!